Animal Crossing Drink
Our very first product released back in March 2020 transported the spirit of the Animal Crossing series into the real world and extended the gaming experience to a whole new dimension. Defining the 'taste of the game' by focusing on the fruits available in the world of the games series was the challenge we wanted to master.
The Bottle
In German we have a saying "Das Auge isst mit" meaning 'you eat with your eyes, too'. With that in mind we wanted to create a container that would not just fit into the world of Animal Crossing but would also be a good fit for you, the collector. Our first drafts were based on different kinds of bottles like PET bottles or juice boxes, but these kinds of containers didn't really fit into the world so we decided to fully focus on glass bottles. Well aware of the potential obstacles like weight and frailty in transport, we wanted to prioritize creating a higher value for our customers.
We have released some early concepts for you to see the changes and evolution during the design process. Starting with a very basic design we went into a more complex and detailed visual which also had to work with the text and all the informations needed to be printed on a drink bottle. We are very proud of the final product and the feedback from everyone was amazing!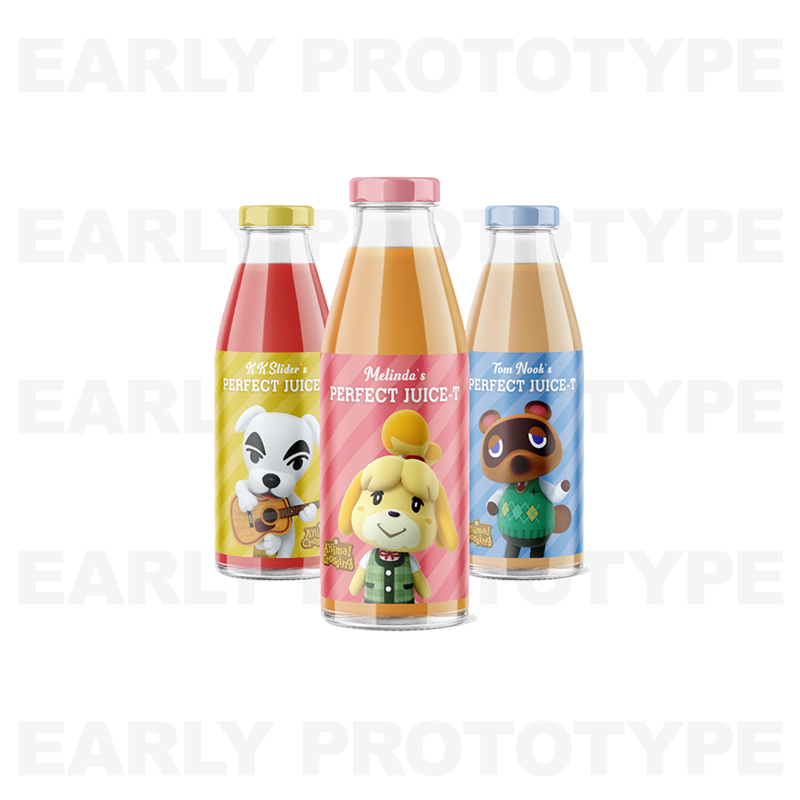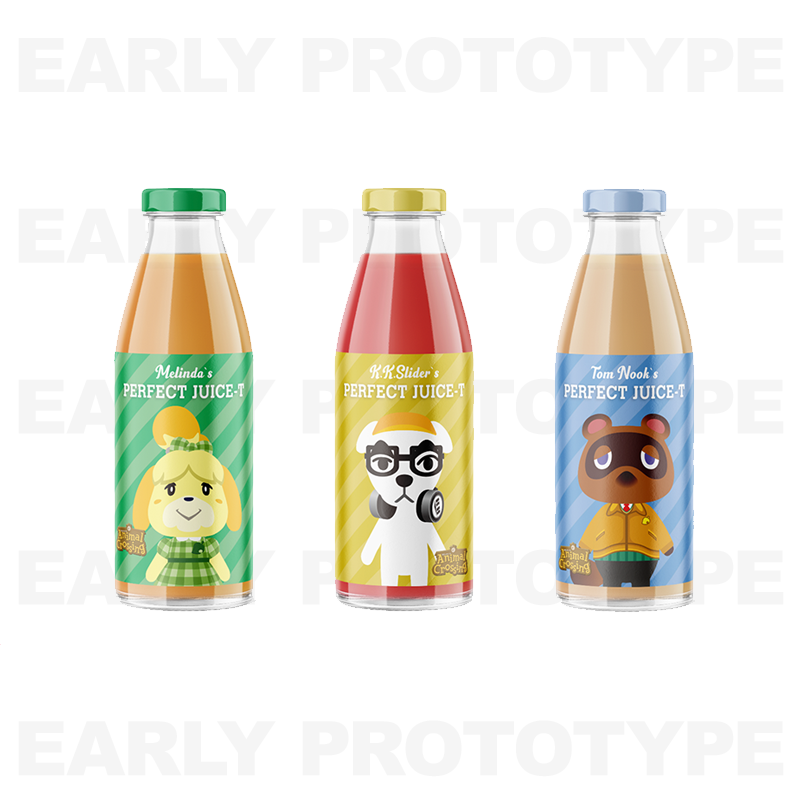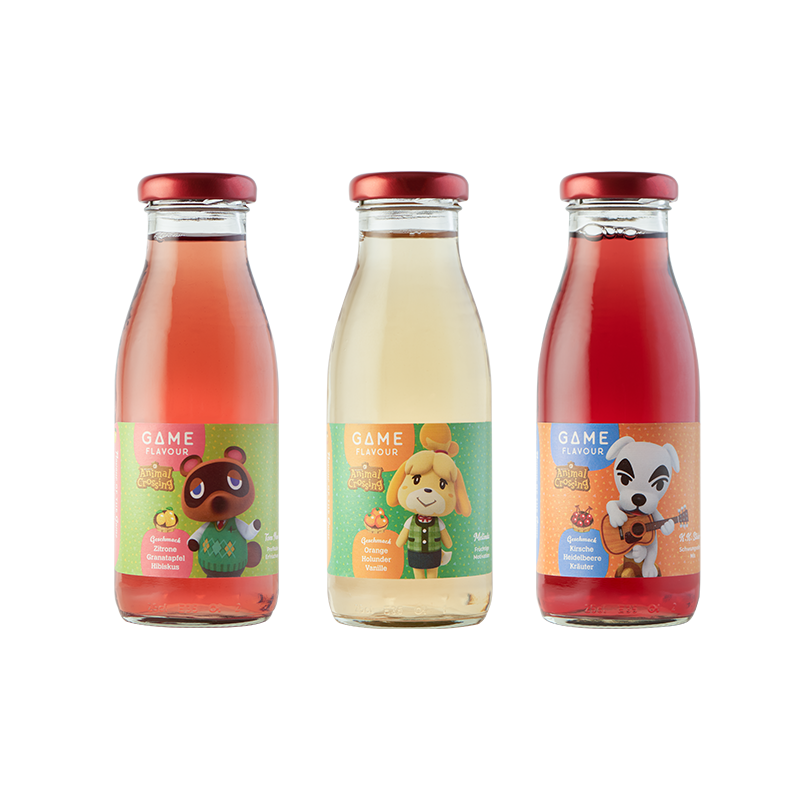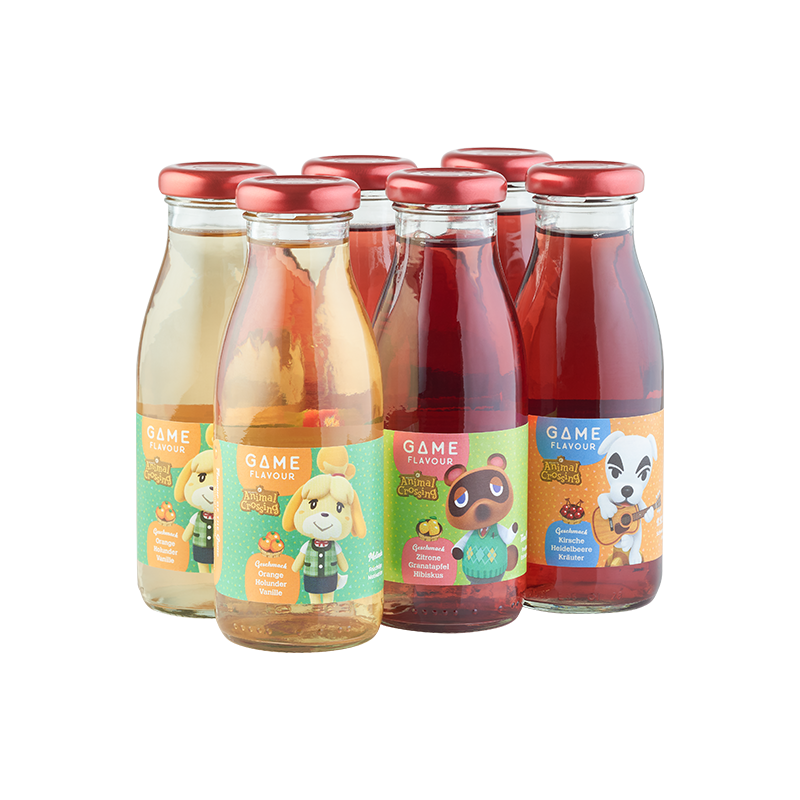 The Package
How can a glass bottle be displayed in an even better way? A beautiful package with an amazing box art, of course. It's not just a great way to store the glass bottle but also a fantastic solution to reducing damages during transport. Our goal was to create a box for each of the three different characters and add another seasonal box on top, the Happy New Year edition. The illustration on the box even connects to the illustrations on the other boxes to create a beautiful scene. However, early concepts showed, that it wasn't always easy to realize a diorama like the one shown in the pictures below, as it did not work with every design and artwork. But as we finalized a perfect match of artworks, the result turned out amazing.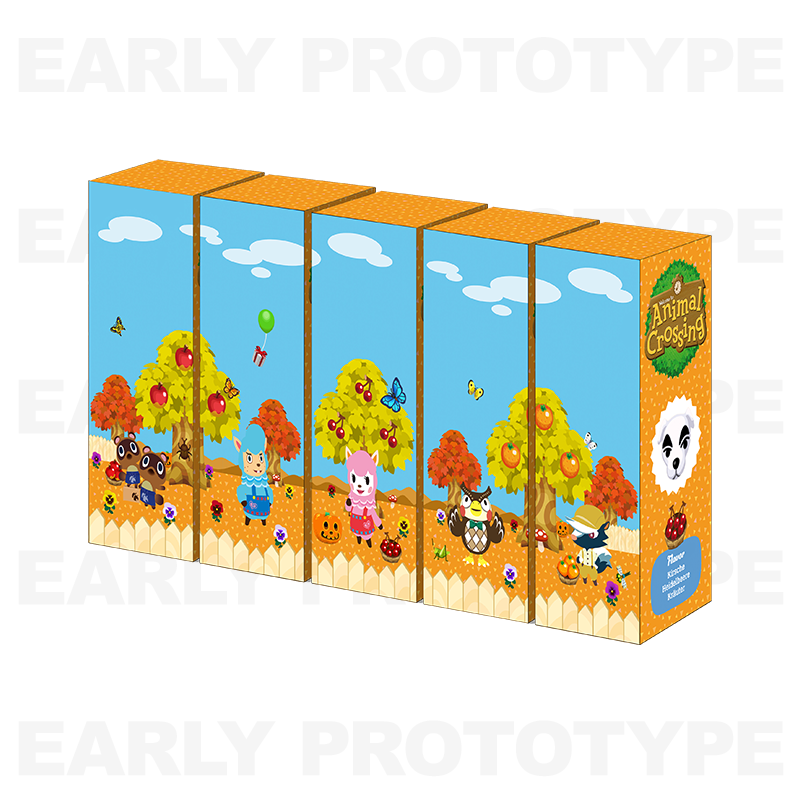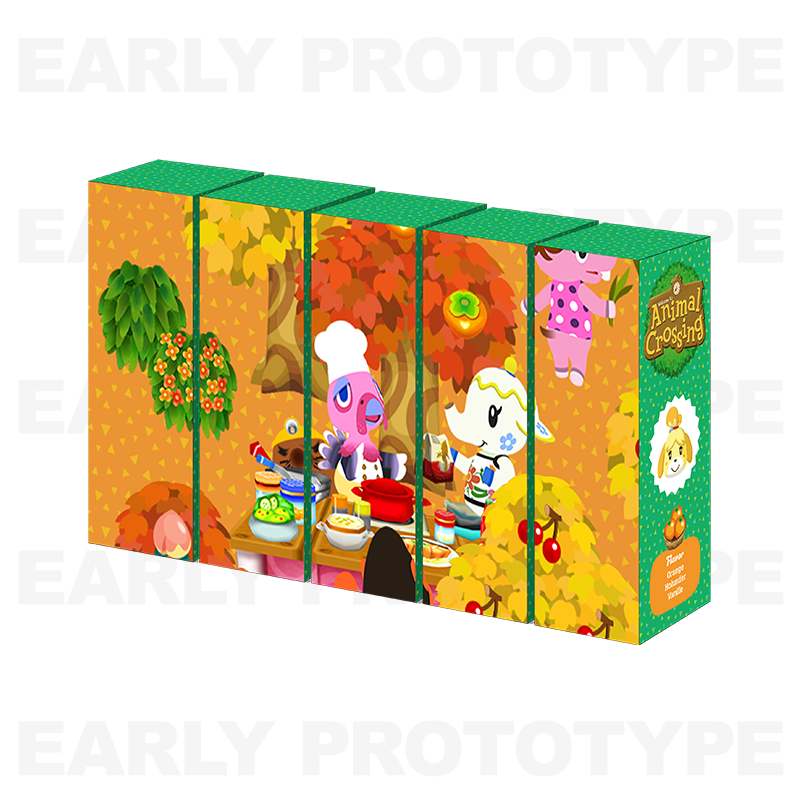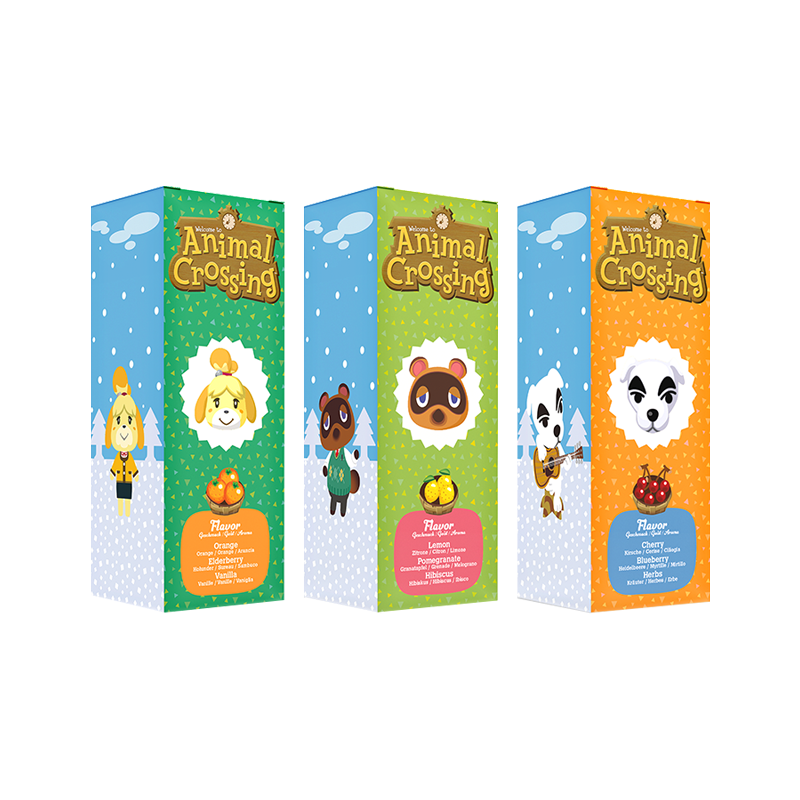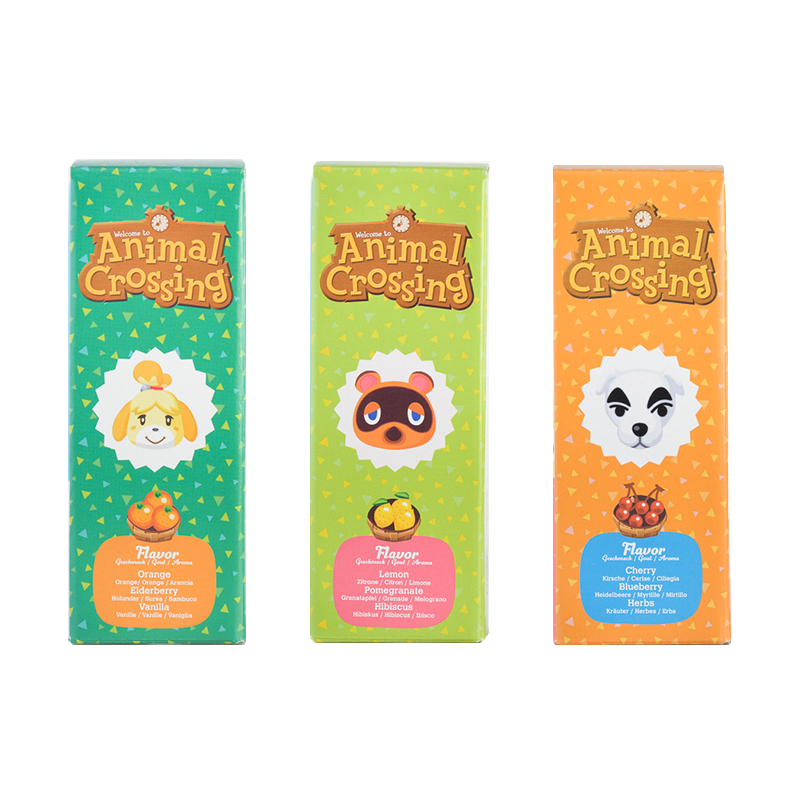 The Taste
During the development of the flavor we had the idea to give each of the three main characters their own fruit: orange, cherry and lemon. To establish the different tastes, we worked with industry experts to create a whole new taste of drink only available in our product. The result was a delicious experience with natural flavors and little to no sugar. The whole process took a long time but the effort was worth every minute.
With the support of Pfanner, one of the biggest drink companies in Europe, we created different samples of the drinks and went through many variations until we end up with the taste that in the end fit great into our vision for Animal Crossing.